About The GFSR Team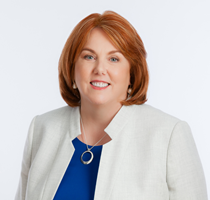 Tina Brillinger
Founder & President
Tina founded GFSR in 2009 with the mission of helping educate and support the food industry's ongoing quest to improve food safety. GFSR has grown to be a trusted and recognizable brand with an active readership and online following. Complimenting GFSR, Tina is launching the Safe-Food Training Hub, an online food industry training portal. Bringing over 20 years publishing experience in both digital and print, along with her background in the food service and hospitality industry, Tina utilizes her wealth of insights and vast network to help businesses achieve their food safety and compliance goals.
Susan Crossman
Managing Editor Content & Communications
Susan has been with GFSR for nearly three years and has helped us grow our content offering into multi-media. Susan manages our digital channels: website, webinars, webcasts, newsletter, blog and social media groups and networks. She is a published author of four books, including one on content marketing.
Michel Julien
Director of Digital Marketing, Monetization & IT
Michel is an integral part of GFSR's Senior Management having worked with GFSR since it first launched, 7 years ago as our lead developer and IT Manager. Michel holds an MBA from Schulich Business School at York University and a Masters in Computer Science and has worked in a part-time management capacity with IBM's Watson and recently completed the Ethan Allen website. Michel is our lead developer for our latest digital platform, the Safe-Food Training Hub (TM) which will provide the industry with a convenient, cost-effective way to find and access quality food safety training.
Elliot Tadic
Web Developer
Elliot is responsible for helping to develop and implement web and digital applications which will provide optimal user experience for visitors to our multi-channel platforms including the Safe-Food Training Hub. He has recently graduated from Sheridan College in Computer Programming and has experience in web development. In addition, Elliot's background working in the retail sector gives him a unique understanding of supply chain management and the food safety issues retailers must address in order to remain compliant.
Tania Brown
Digital and Social Media Manager
Tania has a diploma in Sales and Marketing Business Administration. Tania is currently responsible for managing and executing GFSR's online social media strategy and community management so that GFSR can build it's organic traffic, create greater engagement, and further deepen and build a relationship with food professionals around the globe.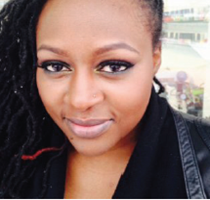 Adeola Fatuga
Marketing Manager
Adeola has worked with GFSR for six years providing content marketing and technical execution for webinars, e-marketing and databases. Adeola's strategic marketing expertise combined with her technical knowledge is valuable to ensuring market expansion of our new division The Safe-Food Training Hub.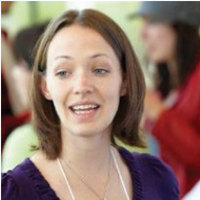 Suzanne Osborne
Grant Researcher & Writer
Dr. Suzanne Osborne's expertise is in the field of host-pathogen interactions and food-borne bacteria. She has a doctoral degree at McMaster University and worked as a Re-search Fellow at the Hospital for Sick Children. Suzanne does freelance science writing and grant writing and has been a contributing writer to Global Food Safety Resource for the past five years.